Oldham County Dolly Parton's Imagination Library

is dedicated to inspiring a love of reading by gifting books free of charge to children in 40031 and 40013 from birth to age five, through generous donors in Oldham County and shared by Dolly Parton and local community partners.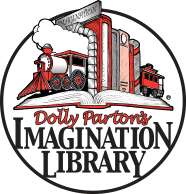 Dolly Parton Imagination Library provides free of charge a book a month to children in 40031 and 40014 to children birth to 5 and their families, regardless of income.
However, the cost for Oldham County-Early Childhood Council, Inc to provide this program is $12.50 per child per year for 12 books.
Please help us to bring a book to each child in Oldham County.
Sponsor a Child!
$25 provides 2 children, 12 books a year

$50 provides a 4 children, 12 books a year

$75 provides 6 children, 12 books a year


$100 provides 8 children,
12 books a year


$125 provides 10 children,
12 books a year
Reading to your child can:
Support cognitive development
Improve language skills
Prepare them for academic success
Develop a special bond with your child
Increase concentration & discipline
Improve imagination & creativity
Cultivate a lifelong love of reading