The Governor's Office is excited to introduce updated Parent Guides! Get your Parent Guide to download or by mail.
What your child needs to know by Kindergarten
Is your Child Development Program a STAR?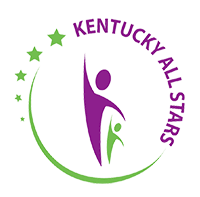 Kentucky All STARS is Kentucky's expanded five-star quality rating and improvement system serving all early-care and education programs – including childcare centers, Head Start and public preschool – that receive public funding. The unified system is based on Kentucky's Early Childhood Standards and research-based indicators of quality.
Learn more here www.kentuckyallstars.org/
Child Care Aware is committed to helping families find safe, affordable, quality care for their children. We also provide information to families about local child care options and what to look for when choosing high quality child care and provide consumer education materials to low income families on child care subsidies. For more information call Lisa Maire at (502) 584-0023

Metro United Way
FREE-Ages and Stages (ASQ-3) Parent Questionnaire
1. Sign up for Ages & Stages Questionnaires by filling out the form at the link above.
2. We'll mail your first Questionnaire. Or you can complete the questionnaire online.
3. Complete the Questionnaire with your child and mail it back.
4. We'll send results right away! You'll also get a FREE BOOK, helpful tips, fun activities and connections to resources.
5. When it's time, we'll send you the next Questionnaire. We'll keep sending them every few months until your child is 5 1/2.
Have questions? Call Kimberly Broecker at (502) 292-6159 or email her at
Oldham County Public Schools
Find out about current events, Preschool & Head Start eligibility, what elementary school your child will attend and when to sign up for Kindergarten.